Rutherglen Country Fair Stallholders
12th June 2022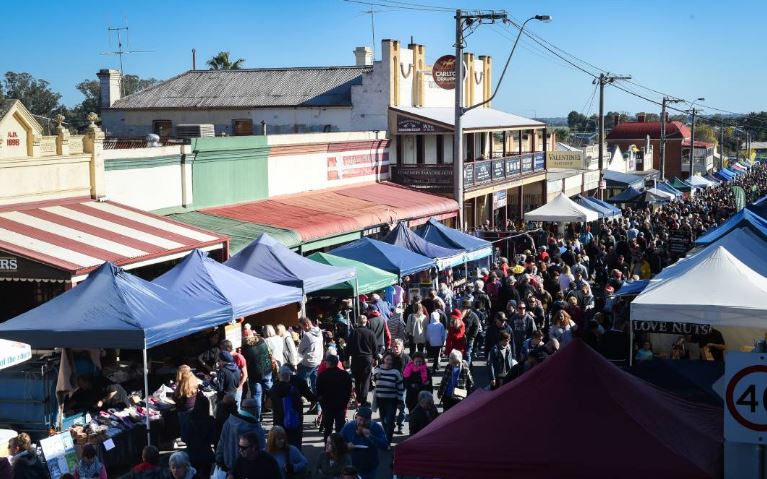 The Rutherglen Country Fair is one of the largest regional markets in Victoria. It is held on the Sunday (12th June) of the Queen's Birthday long weekend from 9:00am to 3:30pm and is part of the popular Winery Walkabout.
Stallholder Market Conditions can be viewed here.
Applications for stallholders at this years Country Fair will be available on Friday 1st April and close on Thursday 12th May.

All food seller must hold a current registration on the online STREATRADER system: http://www.streatrader.com.au and must submit their STREATRADER SOT (Statement of Trade) prior to the event allowing time for Indigo Shire to confirm your eligibility.
To keep up to date with what's going on check out the Rutherglen Rotary facebook page or go to the Country Fair webpage.
If you want know more about becoming a stallholder email or leave a message for the secretary on 0484 664746.
---